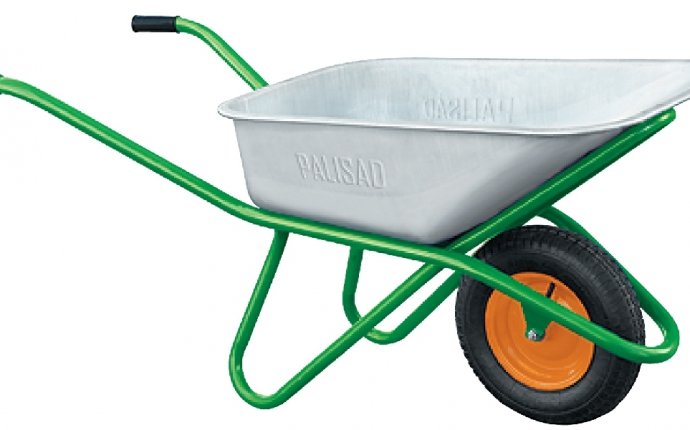 Construction Car
Sad car and the construction cart is needed in the country house, at the dock or at the construction site. They are used for the transport of land and fertilizers, sand and gravel, boards, building debris and many others. In our store, you can pick up the right characteristics and buy at an acceptable price garden and construction cars of the best foreign and Russian producers.
The structure and the garden car and the construction trolley are coated metal bodies on wheels with wheels for running and legs for sustainability during loading or unloading.
Types of garden cars and television
One-wheeled garden car is very manoeuvrable, it passes easily in narrow spaces, it turns out conveniently. It's the best way to work in the garden. But it's hard to control a single-wheeled construction trolley: if the cargo is poorly balanced, it can fall apart. It's better not to overload the bodywork.
Two-wheeled The construction car is more stable, it doesn't make the rent. Man's back and hands are much lower. But her manoeuvrability is not as high as one-wheeled. However, the bodies of two-wheeled garden trolleys can be loaded with " bandages " . Such equipment should be used on the construction site, for example, for the carriage of sand, cement, bricks. Strong construction cars can be obtained for greater reliability.
Selection parameters
First of all, draw attention to the maximum capacity and volume of measles. Ooh. garden carson our Internet store, these figures are as high as 250 kg and 90 l respectively. It is important to take into account the ratio of the trolley, because the transport will have to be loaded, and the dry materials.
Wheel diameter - building trolleys may be wheels with a diameter of 30 to 40 cm. The more it is, the softer it goes.
Our store offers you to buy cars and cars of Al-ko's construction and garden stamps, Haemmerlin, Grinda, Calibre, Lebedian and others, both single-wheeled and two-wheeled at low prices, with convenient and fast delivery.